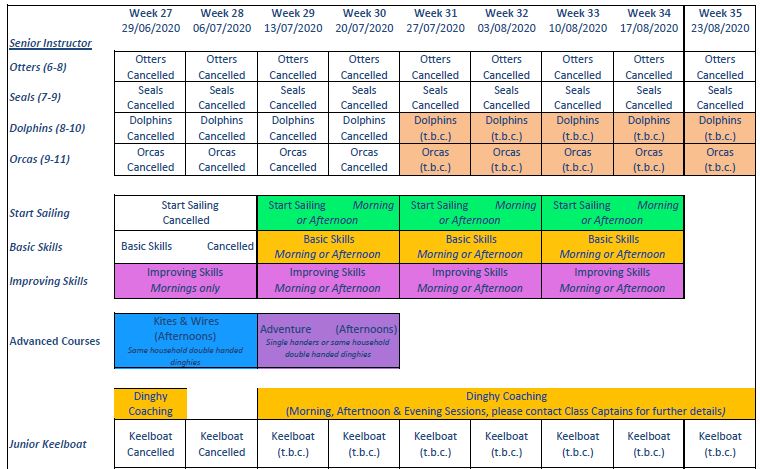 UPDATE 5th JULY
Our 2020 Summer Course Revised Schedule as indicated above is under constant Review and the Cara Na Mara Programme will be advised shortly.
Please note that the course descriptions on our website in this programme refer to our regular schedule (pre-Covid ) and have been adjusted to suit the present restrictions.   Our team of instructors are working through the new format and ways of teaching your child/children in a fun but safe environment and within the Government guidelines and restrictions.  Our aim is for the course to be fun, educational and safe.
The price for the half day sessions is €125 per week and our ratio of instructors to sailors is 6:1.
Due to the anticipated level of inquires all summer course bookings are by email only to  quest@hyc.ie and thereafter you will be contacted by the office to confirm a place.
For our summer courses, Quest Howth is adhering to the current Government policy of 14 day self isolation if you or your family have been abroad and we would ask you to comply fully with this policy when booking for the safety of our members, your children and our staff.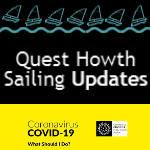 There are lots of options for your kids to join Howth Yacht Club as well which offers reduced price on some courses, opportunity to join in club coaching and training and lots more… For more information on joining HYC check out the options here https://hyc.ie/join-our-club.  For help regarding bookings please contact Karen or Ian the office in Howth Yacht Club on 01-8322141.
At Quest Howth we invite children aged 6 to 17 to discover the excitement and the joy of sailing, which can become a sport for life. Our courses run by qualified instructors, are accredited to the national governing body for sailing, Irish Sailing, and are held in the safe waters around Howth and Ireland's Eye.
All Quest Howth course participants can avail of our Fun Fridays which offer lots of great activities for Juniors outside sailing courses during the summer including trips to the island, Robinson Crusoe, Try Kayaking, Paddle-boarding, Try Scuba and lots of other fun events. For more information on the benefits of joining Howth Yacht Club click here https://hyc.ie/the-benefits-of-junior-membership